The student guide is 11"x17" meant to be folded into a single page double sided zine with a poster on the back of one of the works displayed in the exhibit.
2021
Ephemera for the Zimmerli Art Museum exhibition
Seize the Time
centering around the activist Angela Davis
.
This included a
bookmark, student guide, and thought cards for use through the
exhibition. These designs were used with modification for the show.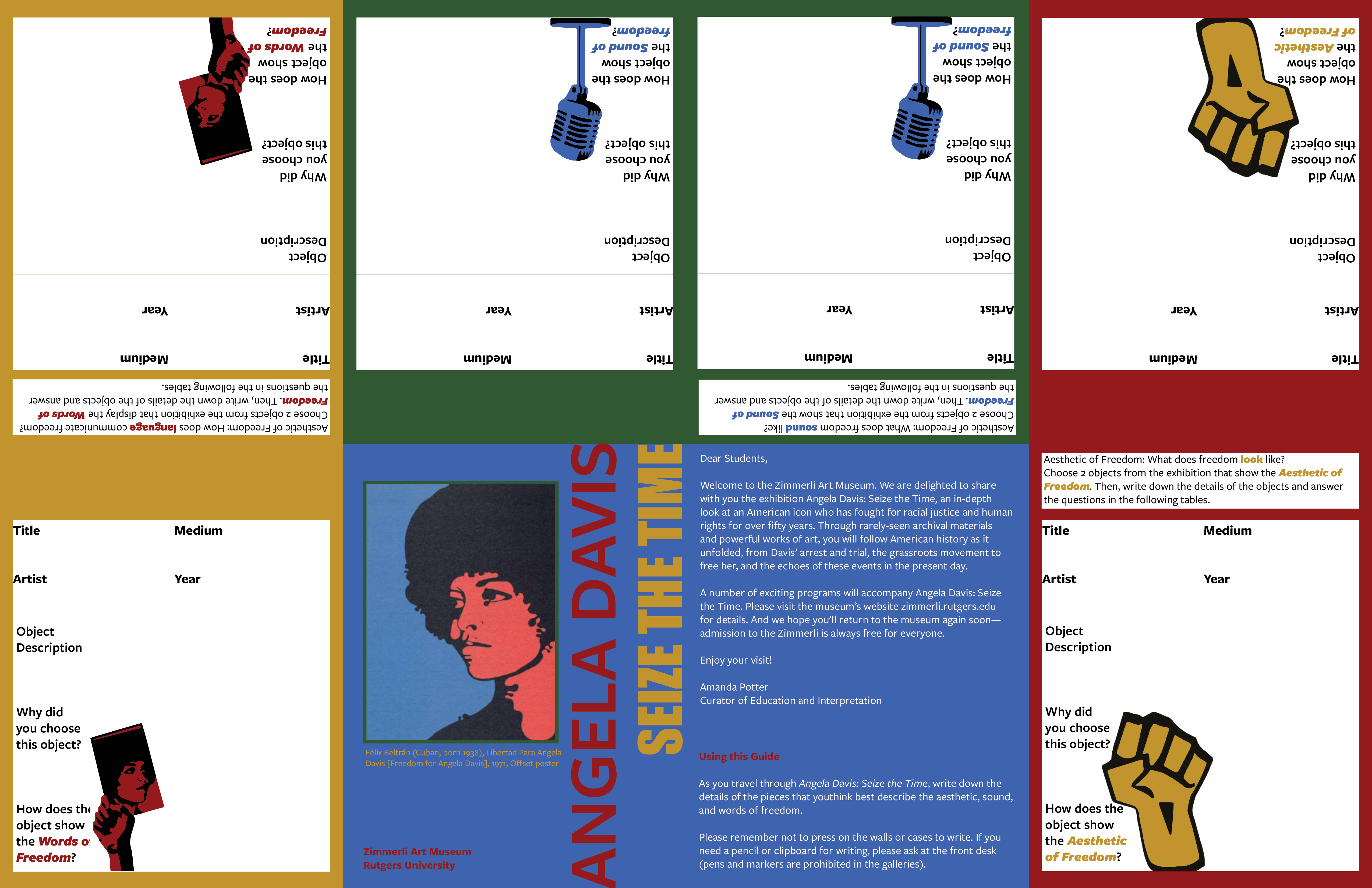 These cards were placed at the end of the exhibition for viewers
to leave their thoughts. With prompts that varied from card to card.